FIELD OF HONOR
September 8- October 22, 2019

Thank you to all who attended and volunteered the 15th Annual Field of Honor on Sunday, September 8th!! We have a great turn out and the weather wasn't too bad!! Thank you to Elaine and Randy Boudreau for the amazing job they do on this spectacular view every year!!

Alma Lodge #1400 is proud to announce that our very own Chuck Oatten was installed as the Michigan Elks Association's State President on Saturday, May 18th at Spring Convention in Sault Ste. Marie!!

This is a great honor, not only for Chuck and Debb, but also for the Alma Lodge; as it is the first State President from our lodge in our 100 years of existence.

Congratulations Chuck and Debb as you embark on this amazing adventure!!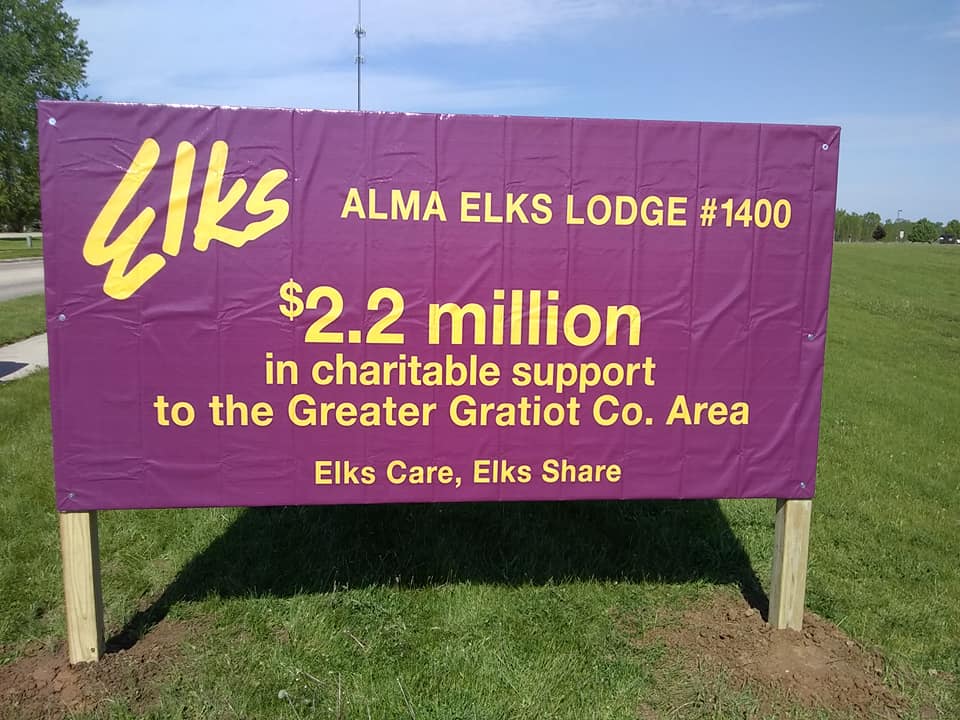 Comments from the Exalted Ruler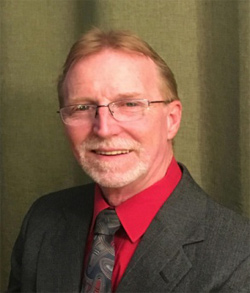 Members All,
I hope everyone has had an enjoyable summer. The kids are back to school and it's time to winterize the campers.
My summer fun was attending Grand Lodge Convention in St. Louis,, MO in early July and then at the end of July a very enjoyable, eye opening experience with Tish and I visiting Bay Cliff Health Camp north of Marquette for the first time. This camp is to be commended for what they do and how they provide for these children with different disabilities from ages 3 thru 17 for the summer. If you have never been to the camp I highly recommend you do. The Elks donates to this camp through your Major Project donations.
September we will be starting our Friday dinners again. We have provided a brief menu in the bulletin separate from the calendar. Look it over and give us a try for dinner. Please let us know what you think.
Live music has been scarce for the summer so on the 6th of September come out and enjoy the live entertainment from "Miranda & the M80's" from 8:00 until Midnight More live music is to come in the upcoming months. On September 8th will be our Field of Honor celebration. Come on out and join us for this spectacular spectacle as the flags are placed and the beauty of the field emerges. Look at the calendar for more events coming up.
Stop into the lodge and visit, we are always glad to see you. I know winter sports are starting and we are all busy. We will save a seat for you.
Please take time to thank your bartenders, wait staff and Lynda in the kitchen as they work hard to keep us happy. They should be appreciated for the work they do.
Please come and talk with myself or any other Officer with an issue or an idea and we will help you get it resolved the best way possible. No issue is to menial or unimportant.
If you would like to volunteer for an event, burger crew or cook crew of any kind we have going on come see me. I will find a place for you. There is no better way to get to know people in the Lodge. It can be a fun and rewarding time. That's how I started.
If you have a friend or know someone that would like to join the Elks we have applications available. Bring them out and show them our facility. Bring them to an event, meal or both.
In closing I always leave this quote: It is not what the Elks can do for you; it is what you can do for the Elks!!
A great organization to be a part of; very proud to be an Elk.
Fraternally,
John Kennedy